Sainsbury's is collaborating with researchers at Oxford University to test a number of measures designed to encourage shoppers to buy more fruit and vegetables and less meat, according to several news reports.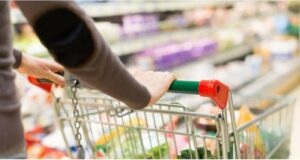 The researchers are quoted saying they hope this will help reduce mortality levels.  
The measures include putting vegetarian options nearer to meat on supermarket shelves and offering reward points for those who choose vegetarian products. 
NFU livestock board chairman Charles Sercombe said: "The NFU has major concerns over the anti-meat agenda that Sainsbury's is pursuing in its recent involvement with in-store trials attempting to change customer buying habits. The trials are based on analysis from Oxford academics on the impacts of eating meat on climate change and public health – analysis the NFU firmly contests.
"Many farmers have worked with Sainsbury's closely to reduce their carbon footprints. Livestock farmers are committed to playing their part in tackling climate change by carrying out activities as part of the farming industry's Greenhouse Gas Action Plan.  They also manage the large reserves of carbon stored in the soil of UK grasslands.
"The high-quality meat products produced by British livestock farmers are naturally rich in protein and are a good source of iron, zinc and essential vitamins. Unfortunately, the positive role red meat plays in a healthy, balanced diet is often overlooked. 
"We are seeking urgent talks with Sainsbury's to ensure all British produce can have pride of place on their shelves for customers to make up their own mind about what they buy."