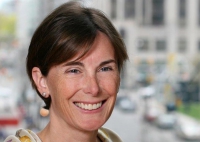 Several new appointments have been made to the Food Standards Agency's Advisory Committee on the Microbiological Safety of Food (ACMSF). The ACMSF provides the Agency with independent advice on the microbiological safety of food.
FSA Chair Heather Hancock has announced the appointment of Dr Rohini Manuel, Dr Gwen Lowe, Emma Hill and Heather Lawson.
Dr Rohini Manuel is Consultant Clinical Microbiologist, National Infection Service, Public Health England. She is the clinical lead for the London regional Clostridium difficile Ribotyping Network service. She has published over 50 papers on infection and public health issues.
Dr Gwen Lowe is Consultant in Public Health Medicine and Consultant in Communicable Disease Control in Wales (Public Health Wales NHS Trust). She is a Proper Officer for local authorities in Wales (and Port Medical Officer for local authorities with ports) for legislation related to the control of communicable disease and health protection.
Emma Hill is Head of Food, Health, Safety and Environment at CH&Co Group Ltd. She has worked for CH&Co Group Ltd for 18 years. She is a member of the food experts group with the British Hospitality Association and has worked within the group to produce a new Catering Industry Guide.
Heather Lawson is Senior Environmental Health Officer at the Royal Borough of Greenwich. She has been working in food safety teams for over 13 years where she is involved in food hygiene and food standards inspections as well as offering advice and guidance to food businesses. The majority of her food safety inspection work involves microbiological food safety issues. She provides manufacturers in her borough with help and assistance on labelling issues together with other advice on food law.