Strong demand for fresh and chilled poultry in Ireland boosted sales by 9% during 2016, a new report by Bord Bia into the meat sector has shown.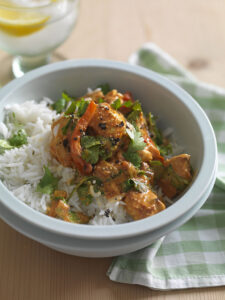 .
The report, Performance and Prospects, 2016-2017, states the retail market for fresh poultry in Ireland increased to 52,000 tonnes during the 52 weeks ending 4 December 2016.
Most of this increase was attributed to chicken, with volumes purchased per shopping trip up 8% and frequency of purchase increasing by 2% though at a lower average price per kilo.
Irish imports of poultry declined by over 7% during the year and are estimated at some 120,000 tonnes in product weight terms. This was largely due to reduced fresh and frozen imports from the UK and other EU markets. Irish export volumes decreased by some 10% to an estimated 95,000 tonnes in 2016.
For the year it is estimated that the value of Irish poultry exports decreased by 14% to around €275 million, driven by lower export prices coupled with unfavourable exchange rates in our key export markets.
Stronger supplies across the EU and lower prices meant a challenging market environment for the poultry sector. Poultry production across the EU is estimated to have increased by almost 3% in 2016 with most of this increase evident in broiler and turkey output.
Up until the week ending December 18 2016, the number of broilers processed in Ireland increased by over 10% on year earlier levels to 89 million head. Imports into the EU were higher throughout 2016 reflecting a 2% rise in shipments from Brazil and a 6% rise in imports from Thailand. EU exports were around 10% higher as a result of increased trade to South Africa and Asian markets such as Hong Kong and the Philippines. Broiler prices across Europe decreased by around 5% to €1.78/kg.
The value of trade from Ireland to the UK decreased by over 10% in 2016 driven by lower volumes of processed poultry, poultry offals and frozen poultry coupled with a significant reduction in unit prices. Trade for the year was valued at some €235 million or 85% of total exports.
The key fundamentals of the global poultry outlook for 2017 are positive. Feed prices are expected to remain low, while poultry is likely to remain competitively priced compared to other proteins such as beef. With Chinese supplies at historically low levels on the back of reduced live imports, some increase in global trade is anticipated throughout 2017.