Burwell Hatchery aims to capitalise on a gap in the market after Avara's decision to potentially close its duck business.
The duck market has been disrupted in recent weeks by news that Avara Foods has made the decision to consult on the closure of its entire duck business. The processing plant at Caistor in Lincolnshire is slated for closure, as is the nearby duckling hatchery at Market Rasen that served not only the integrated business, but independent growers throughout east Anglia, who produce duck meat for independent butchers and wholesalers.
While the coronavirus pandemic has hastened the demise of the business, Avara said it had been struggling for some time to make the duck business viable.
But one independent duck hatchery in the area is hopeful it may be able to grow its own business now the Market Rasen hatchery is closing its doors.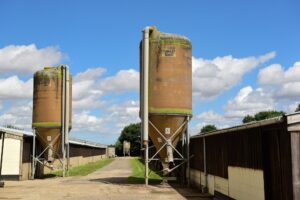 Burwell Hatchery is both a duck hatchery and breeding farm. The family-run venture began operating in 1982 with the property at Mattishall, a former Bernard Matthews turkey breeding farm. It currently houses around 35,000 birds managed by nearly 30 staff and is capable of supplying over 25,000 day-olds per week, for egg and meat flocks, and over 200,000 eggs per week into the retail market. Aside from its hatchery business, it is the largest supplier of duck eggs for eating in the UK. 
Manager Gavin Fisher says the hatchery has the capacity to cope with increased demand from farmers looking for a new duckling supplier.
"We sell day old ducklings to smaller meat producers. We could take on more customers and there is the ability for us to increase the breeding stock to take on even more," he says.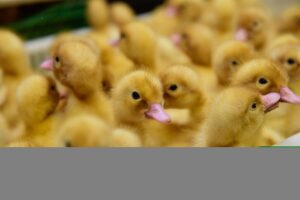 "The facilities we have, the hatchery, the incubators, the hatchers, we have capacity to do far more. We are keen to make sure good quality ducklings are available."
Fisher says despite the fact Avara has not been able to sustain a national duck business that supplies the mainstream retail market, there is demand for duck meat at the more premium end of the market, sold through high end independent retailers.
"People are certainly keen to know about their food, to know the provenance, where it has come from, so I think actually I think there is an opportunity for the smaller, more transparent producers to be given maybe some of the openings that will be generated."