The British Poultry Council has warned that delaying full controls until 2023 dances round disparity and the consequences of third country trading.
BPC chief executive Richard Griffiths said a repeated failure to implement full controls on product entering the UK from the EU will cost British poultry meat businesses millions as they continue to absorb costly disparity in cross-Channel trade.
Delays to the introduction of full import controls – citing war in Ukraine and rising energy costs as reason for their pushback – means British exporters will continue to face the burdens, costs and red tape that hinder fair competition with their largest and closest trading partner until late 2023.
Mr Griffiths said: "Jacob Rees-Mogg suggests it is 'wrong' to introduce controls in July, but this announcement simply proves that this Government is not concerned with the rights and wrongs of fair UK-EU trade.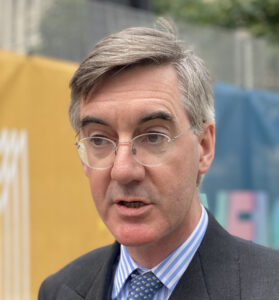 "Of course, we are going to be 'the world's best border' when we don't check what comes in!"
Mr Griffiths continued: "To say that 'businesses can stop their preparations for July now,' as if you are doing exporters a favour, completely negates the reality that most of our current supply chain stress stems from the costly disparity of EU-UK trade.
"EU traders face a commercial advantage with no checks and can now expect that luxury until late 2023."