2 Sisters Food Group is celebrating one year in business at its newest site in the East Midlands – a move which has generated 500 new jobs and helped to launch its latest product ranges.
The multi-million pound investment in the new state of the art facility has enabled the award winning food business to redevelop the site and create over 500 new jobs with a further 100 in the pipeline.
Manufacturing at the site re-commenced in April 2016 and since its opening the team has successfully launched bar-be-que and ready-to-cook ranges. The new ready-to-eat launch marks the latest milestone in the Groups Better Before Bigger strategy.
Ranjit Singh, 2 Sisters CEO said: "Investment in the very latest production line technology will ensure that Derby is at the forefront of quality benefits and cost control.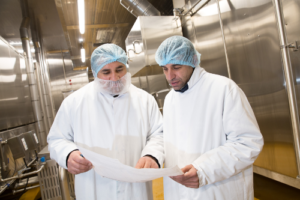 "Our Protein footprint programme continues to progress at pace and the expanded capabilities at Derby will enable us to deliver more volume and extended product offerings in Added Value Protein in 2017."
Geoff Allison, site director at 2 Sisters Derby said: "We're delighted to be able to resurrect this factory and bring new jobs to Derby. One of the things that first attracted us to the site was the close proximity to a high calibre, dedicated workforce that we knew would be able to produce some great quality food."
"The new technology we have introduced in the factory makes the facility the most advanced of its kind in Europe and will become our platform for growth for added value protein over the next decade."