Germany has culled 776,000 farm chickens, turkeys, ducks and other types of poultry since November to combat bird flu, its agriculture ministry said on Monday.
Of the total, 622,000 birds were culled on farms where bird flu was discovered and 154,000 were culled as a precaution on farms where the disease was suspected, the ministry said.
Many European countries, as well as Israel, have found cases of the highly contagious H5N8 bird flu in the past three months and some ordered poultry flocks be kept indoors to prevent the disease spreading.
In France in one week alone in early January, 800,000 ducks were culled.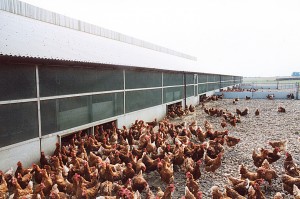 Bird flu has been found in 803 wild birds in Germany since the first case of the H5N8 strain was discovered in November, the German ministry said.