Outstanding individuals, business excellence, and investment in the future were all celebrated at the National Egg & Poultry Awards 2021, returning last night in London as an in-person event – the way it was always meant to be.
Business leaders from all the major egg and poultry firms, representatives from industry bodies, and egg and poultry producers met in London for the awards ceremony, drinks reception and gala dinner to celebrate the achievements from across the spectrum of the sector. Cricketing broadcaster Jonathan Agnew hosted the ceremony, where a total of 13 awards were handed out, covering all aspects of the industry from investment in poultry processing, through to innovation in extra nutritious eggs, through to excellence in veterinary services.
Back again in 2021 were three awards specifically designed to recognise young talent in the poultry sector: young vet of the year, young farmer of the year, and young processor of the year.
The National Egg & Poultry Awards was launched in 2018 as an annual event by Poultry Business magazine and Lewis Business Media to recognise excellence and innovation in the egg and poultry sectors. Now in its fourth year, the standard of entries from across the country was excellent.
After a year of enforced virtual events, getting the industry together again was a truly special occasion. 
Everything from record productivity on layer units, excellence in pullet rearing, and superb results from broiler growers was recognised with a judging panel made up of BPC chief executive Richard Griffiths, turkey farmer Paul Kelly, BEIC chief executive Mark Williams, poultry farmer Charles Bourns, NFU poultry advisor Aimee Mahony, specialist in poultry veterinary medicine Kannan Ganapathy, and Poultry Business editor Chloe Ryan.
The winners announced last night in London are:
Young Farm Vet of the year: Henry Lamb, Crowshall Veterinary Services
Young Farmer of the year: Steven Tinkler, AJ Forster, Cumbria
Young Processor of the year: Megan Afford, Moy Park
Pullet Rearer of the year: Griffiths Family Farms
Hatchery of the year: PD Hook Hatcheries, Dalton
Egg producer of the year: Philip Ashton
Egg packer of the year: Ellis Eggs
Processor of the year: Heck
Grower of the year: Sean Harrison, H Timmis Farms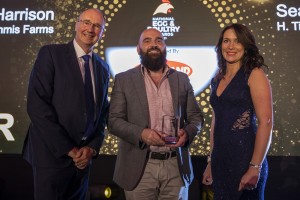 Unit manager of the year: Graham Bell, Clive Soanes Broilers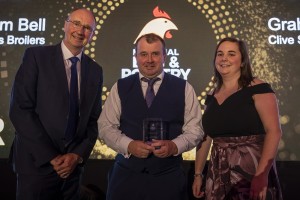 Innovation of the year: St Ewe Free Range Eggs – Super Eggs
Trade Supplier of the year: Eggbase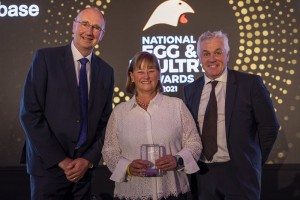 Poultry Business of the year: Soanes Poultry