Fresh chicken is the standout performer in the latest four week sales data for Meat, Fish and Poultry (MFP) published by Kantar Worldpanel.
In the 12 weeks ending 4 December 2016, all macro categories were back in volume growth, except sliced cooked meats.
"Fresh chicken continues to see a strong performance as 720,000 more shoppers are helping to bring the market back into value growth through breast, leg and roasting birds," said Nathan Ward, Business Unit Director for MFP.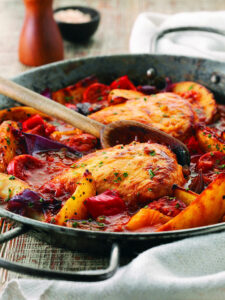 Poultry performed well in the supermarkets compared to some other meats. In the run up to Christmas, there was strong volume growth for beef, but the value of the beef market was static compared to last year. "410,000 more shoppers are buying into beef, but this impact is counteracted by falling prices and smaller trips," said Ward.
"Average prices are falling in mince, roasting joints and steaks, driving more shoppers into mince and steaks. Mince in particular has seen strong temporary price reductions driving volume sales, but holding back value."
Turkey is one of the proteins losing out, however. "Pork, lamb and turkey are all seeing strong volume losses, but are seeing different dynamics affecting them. All three categories are seeing lower levels of promotion compared to last year, but pork and turkey are still experiencing falling prices through base prices. These are driving faster value losses and resulting in fewer shoppers buying pork and turkey."