Rural businesses must play a full part in the delivery of the Government's new Industrial Strategy to ensure the promise of opportunity and growth spread evenly across the country is met, says the CLA, the farm landowners association.
The new Industrial Strategy, published for consultation yesterday, 23 January, aims to address the uneven distribution of opportunity and growth across the country. The Strategy pledges new investment in digital, energy and transport infrastructure, a new system of technical education and a proposal for new sector deals to support businesses to lead and transform.
The CLA published the Rural Business 2030 report in December 2016 which showed how rural landowning businesses have a key role to play in delivering the Industrial Strategy. The report set out a series of ways in which the Strategy can kick start a new wave of investment and growth. This forms the basis of the CLA's ongoing engagement with the Government on the issue.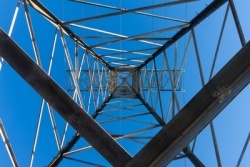 CLA President Ross Murray said: "The Prime Minister has been clear from the outset that her government will ensure opportunity extends to all parts of the country. It is vital her Industrial Strategy includes the countryside and not just dispersed towns and cities. Our role is to ensure that nationally, regionally and locally the Government is held to this commitment and that the voice of the rural economy is not drowned out by the focus on our towns and cities. It will be by bringing rural businesses into the decision making process that the most can be achieved.
"There is no doubt that the commitment to upgrade infrastructure is fundamental to the success of the Strategy. It promises big improvements in digital connectivity felt most keenly in rural areas. The future of broadband and mobile technology must end the situation where rural areas are always at the back of the queue for innovation and access to the latest technology. Providing solutions to problems like managing flood risk and generating new greener energy are potentially big opportunities for rural businesses.
"Some key preconditions to unlocking investment from the thousands of businesses across the countryside are vital to achieving the aim of the Strategy in rural areas. The first is to ensure the costly and complex planning regime is simplified and secondly is to guarantee universal connectivity. The Strategy must be genuinely long term in its ambition and delivery."