Egg producer John Campbell is to be honoured with a knighthood, for services to farming and entrepreneurship.
Campbell, who is founder and chairman of Glenrath Farms in the Scottish Borders, oversees what is now one of the UK's leading egg production and marketing companies, producing a million and a half eggs a day.
"I am highly delighted," he told Poultry News. "I had a letter three weeks ago telling me an honour was coming but I was very surprised it is a knighthood. It will be very good for the company." Campbell was awarded an OBE in 2000, which he described as "a great experience".
"My wife and I are in the twilight of our farming careers but I never dreamed of this," said Campbell.
The family firm produces free range, organic, barn and enriched colony eggs, all of which are compliant with UK and EU assurance schemes including Lion Quality, British Retail Consortium (BRC) and Freedom Food.
There has been significant investment in state-of-the art processing equipment in recent years, and the company now boasts robotic packing equipment including an egg grader with 10 cameras which detect and reject eggs with defects.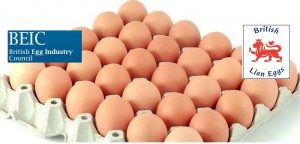 Other figures in food and farming to be recognised in the New Year Honours list include Defra director Sarah Church who is to become a Companion of the Order of the Bath; and Ann Orr, who is to become a medallist of the British Empire for services to agriculture, industry and the rural community in County Fermanagh, Northern Ireland.