The Livetec Nex has been named the best new product of the year, in a competition organised by Poultry Business magazine. The new products award was originally planned to take place at the Pig & Poultry Fair, but the cancellation means the competition was judged on the basis of online entries describing the product, along with pictures, and for the finalists, a phone call to ask additional questions.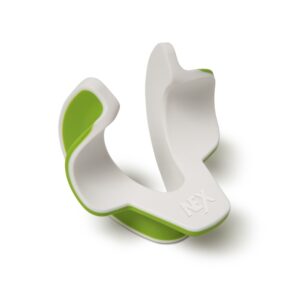 The judges this year were Stephen Lister and Charles Bourns.
Veterinarian Stephen Lister has nearly 40 years experience in poultry medicine and production and set up Crowshall Veterinary Services with Claire Knott in 1995.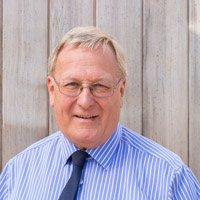 He is a Vice President of the European College of Poultry Veterinary Science and an RCVS Recognised Specialist in Poultry Medicine and Production.
Charles Bourns is a first-generation broiler farmer from Gloucestershire growing 480,000 chickens per year for Hook 2 Sisters.
He has been involved with the NFU for 36 years and was chairman of its National Poultry Board for 12 years. In addition, he is on the NFU's South West Regional Poultry Board representing poultry farmers and he represents the NFU at meetings of Red Tractor.
In Europe Charles is chairman of Copa Cogeca's Poultry Meat and Eggs Working Group having been involved in the organisation for over 16 years.
The entries were judged on the following criteria:
The new product or service must have been launched to the market in UK since 2019

The entries must offer something markedly different or innovative compared to what has been on the market before.

Which products are likely to make the greatest contribution to the poultry sector? 
The winner
The Livetec Nex makes dispatching individual birds on farm more humane. Launched last summer, this innovative device, developed following extensive scientific research, is easy to use and has been proven to be more consistent than manual dislocation. As a mechanical device it allows individuals to dispatch birds up to 5kg with no limit on number for immediate welfare culls. It is Red Tractor compliant.
The Nex was developed following a 3-year PhD by Dr Jessica Martin of Edinburgh University, which was funded by the Humane Slaughter Association. The PhD looked at different methods for killing poultry and identified a new handheld device that was more consistent and quicker than manual cervical dislocation.
Designed to fit between the index and middle finger, the specially positioned ridge creates a hard fulcrum with which to position the neck and, using the correct technique, it requires less strength than manual dislocation, ensuring a consistent and humane kill. Tested and approved, it is being used by many industry experts and large poultry companies, the consistent and humane dispatch ensures high welfare standards are kept.
The judges were awarded the Livetec Nex this year's top product award in recognition that it fulfilled a welfare need on farm, and was the result of a collaboration between industry and academia. They also liked that it was a genuinely new product that hadn't been seen before, and that it was affordable for every business.
Highly commended: three stand out entries shortlisted as finalists by our judges
LA Systems, Ventmax ammonia scrubber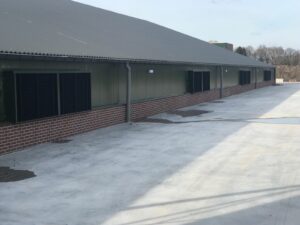 The VentMax ammonia scrubber incorporates an advanced air scrubbing system that reduces dust, ammonia and odour emissions by up to 90%. These reductions can help you achieve environmental targets that will support planning applications and EA/NRW approval. IPT is the only UK manufacturer of air scrubbing technology and has recently been approved for use by the NRW.
The judges were impressed by the potential for this technology to pave the way for planning applications in areas close to residential areas.
BASF Storm Ultra Secure rodenticide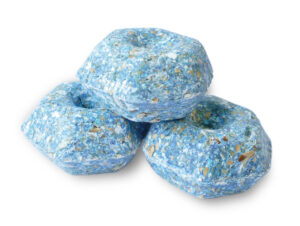 Storm Ultra Secure is a new rodenticide from BASF. It has 25ppm of the powerful active flocoumafen and can be used by any farmer. It is wax free, highly palatible and suitable for use in and outdoors. The judges were impressed by the rodenticide's palatability. In laboratory trials conducted by BASF, rats were offered the choice between a controlled nontoxic food source and Storm Ultra Secure. The results showed that some rats chose to consume high quantities of the product even when non-toxic food was available.
Freshlight LEDs, lighting with air purifying ionisation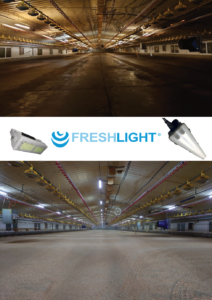 Freshlight full spectrum LED lighting for inside livestock housing enables the animals to produce vitamin D3 increasing their immune system and general well being. The lights also combine this with an air purifying ionisation effect, reducing fine dust, harmful pathogens, ammonia and odour from the air, while being flicker-free, reducing stress and extremely energy efficient. The judges thought the product had great potential.
The best of the rest: other entries that caught our judges' eyes
Nectra, upside down detection of eggs without contact
Hactcheries incubate fertile eggs with the air chamber on the top. Current equipments need to roll eggs on conveyors hundreds of time in order to achieve this. Such practice increases significantly cracks, dirt and bacteria cross contamination. Nectra upside down equipment can detect the right egg position without any contact with the eggs shell improving significantly hatchability and chick quality.
ABS Engineering, Poultry Rainsaver
The Poultry Rainsaver has been designed specifically for the poultry industry to recycle rainfall off shed roofs. Through a comprehensive filtration and treatment process the system is able to provide a clean supply of quality drinking water for birds.
McGregor Polytunnels, Livestock Pop-Up Installation Package
These pop-up buildings are very versatile and are used by farmers across the UK. The company is able to offer a complete delivery and installation service across England, Wales, Scotland and Ireland.
VAL-CO breeder nipple drinkers
Made specifically for breeder houses, the breeder drinker uses up action without side triggering to keep floors drier. The specially designed drinker seat and larger trigger pin result in extra long lifespan with leak-free performance.
Sundown Products, Straw pellet poultry bedding
These straw pellets are treated with sodium hydroxide with low micro counts and are four times more dense than shavings. They are very absorbent, and as they get bigger the bedding gets softer reducing pododermatitis. Bulk deliveries are blown into shed, and it is quick and easy to spread and top up.
Tibot Technologies, Spoutnic Nav robot
Spoutnic NAV's mission is twofold: stimulate the movement of broilers and aerate the litter. By moving around, the robot stimulates the activity of chicks and boosts their weight gain while it scrapes the litter to reduce compacting and humidity that triggers the fermentation process. It is equipped with an indoor navigation system enabling it to navigate with precision.