New insect factories are springing up across Europe, buoyed by huge outside investment. But even if the law does soon change, allowing insect protein to be fed to poultry, is it a viable alternative to soya?
In the French city of Amiens, the largest insect farm in the world is being built. It will open in early 2022 and will produce 100,000 tonnes of insect products a year. Ynsect, the company behind the new factory, currently supplies processed insectmeal made from Molitor mealworms to the aquaculture and petfood markets from a smaller factory in Lyon, as well as insect-based fertilisers for crops.
Currently, pigs and poultry cannot be fed on processed animal protein, including insects, in both the EU and UK. But it is widely expected this rule will be changed by the European Commission and the UK government, perhaps as early as 2021.
According to the UN's Food and Agriculture Organisation, consumption of animal proteins will grow by 52% between 2007 and 2030, but there is increasing demand for alternatives to soya as animal feed, due to its signficant environmental impact. Insect protein has been touted as a promising alternative, and Ynsect points out that mealworms generates zero waste because everything involved in the process – including the frass – can be used.
This emerging industry is now starting to attract serious levels of investment. Ynsect recently raised $372 million, the largest investment ever raised by a non-American agtech business.
Guillaume Daoulas is business development director at Ynsect. Daoulas says the company chose mealworms over black soldier fly due to the higher protein content (around 70%) and crucially, the fact mealworms can't fly. "This is important when you are working with a high tech fully automated process, it is important to have a non-flying insect," he told Poultry Business.
Entocycle, a UK company that plans to build an industrial-scale black soldier fly farm, was awarded a £10m government grant in October from UKRI, a non-departmental public body. Entocycle will produce black soldier fly larvae, which it is hoping to feed on waste food collected from supermarkets. It also has the support of Tesco, which has commissioned a report in partnership with environmental charity WWF looking into the potential for insect protein in the meat supply chain, and the challenges that still remain to make it a reality.
Tesco is interested in the potential of insect protein, says Laurence Webb, responsible sourcing manager at Tesco. "Tesco recognises the significant potential of insect protein in making many of our supply chains more environmentally sustainable.
"The ability of insects to efficiently convert low-value waste streams into high-value protein suitable for animal feed means this could one day help to reduce the current reliance of animal agriculture and aquaculture on wild-caught fish and plant proteins such as soya."
Entocycle says the £10m funding package will be used to build a plant to rapidly convert food waste into insect-based animal feed. "The positive environmental impact could be huge, helping to support the UK's transition to a net zero carbon economy and the restoration of our natural ecosystems," says Keiran Whitaker, founder of Entocycle.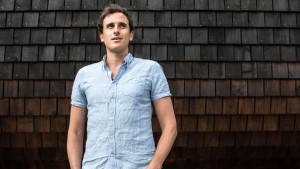 "Our aim is to make the UK a global hub for black soldier fly farming," says Katrina Hayter, of the UKRI, which awarded the funding to Entocycle. "Successful development and scaling of this technology should lead to a significant boost in recycling of food waste and a reduction in emissions."
But while there is plenty of investment, barriers still remain. Charles Ffoulkes is associate director at ADAS and is the lead author of the report commissioned by Tesco and WWF, which will soon be published.
He said the aim of the report is to "develop a roadmap and some recommendations to allow the industy to upscale and flourish."
The nutrient profile of processed insects is well suited to livestock. Its fat levels are similar to fishmeal, Ffoulkes says, while its protein content is similar to soyabean. Soya is cheap, but Ffoulkes points out, the price of soya does not take into account the environmental impact. "We are losing rainforests by the day so they can be cut down to produce soya for Europe," he says.
When it comes to feeding insects to pig and poultry, the most obvious barrier is still the law. This is due to change in Europe "in the next year" says Ffoulkes and as the UK progresses with Brexit "it will be important for UK legislation to remain at least aligned with that released in the EU to avoid the sector falling behind."
"There is a general feeling we are a bit behind the rest of Europe. The announcement that Entocycle is receiving a large grant to build the first industrial scale facility is a big step forward."
Once the Entocycle plant is built, Tesco is intending to provide waste food as a feed substrate for the insects. And the retailer will encourage its aquaculture supply chain to buy the insect protein. Ffoulkes says Tesco is "very much looking at getting involved in this but as with everybody else they will need the necessary legislative changes to allow it to be used for poultry and pigs," he says.
It's also important that what the insects eat is deemed as suitable. "I don't think anyone would have issues with insects eating vegetables, but if you are using more controversial alternatives such as feeding them on animal by-products, or manures, then you might have sticking points with consumers."
And once the law has changed, the insect sector will need the buy-in of the major poultry feed producers. James McCulloch is head of the feed sector at the AIC. He says his members, the UK's major feed compounders, welcome "any commercial new source of protein, whether that comes from insects, plants, algae, or other sources."
What the insects are fed on however, is "more problematic", says McCulloch. "Insects are classed as livestock. So, you are only allowed to feed insects the same thing you are allowed to feed pigs and poultry," he says. "If the insect sector has to compete for feed materials and additives, in the same way as all other farmed animals, it is a challenge to make the sector commercially viable.
"This question of substrate is one where I think there is no doubt there is quite a lot of NGO pressure to reduce food waste – correctly," he adds. "But we are relentlessly boring about feed safety, for obvious reasons. So if there were discussions about relaxation of rules about what you can feed an insect, for instance on food waste from restaurants, foodservice outlets, supermarkets, clearly, the avoidance of ruminant processed animal protein (PAP) getting into the system is absolutely paramount.
Safety is the number one priority. Manufacturers of insect protein will have to ensure the product meets stringent safety standards, and that the product is consistent in quality, as well as reasonably priced. "We see ourselves as the customers here," he says.
Another question is consumer acceptance. Ffoulkes does not forsee any major problems. "Using it as an animal feed is very different to asking consumers if they would eat insects themselves. Animals eat insects in their natural diet, so it's not like it is something alien. Many people don't know what farmed animals eat, so I think there will have to be efforts to raise awareness."
Replacing soya is an unrealistic ambition currently, McCulloch says. "I know NGOs are very keen to find alternatives to replace soya. But that is starting from the wrong position." Consistency, volume, price, and quality of protein all need to be at the right levels before feed manufacturers will consider alternatives such as insect protein. McCulloch says insect protein could be used alongside soya sourced responsibly, "on a sustainable footing".