The British Free Range Egg Producers Association is delighted and relieved at the prospect of an end to the three-month avian influenza housing order.
But it says its priority is now to help those producers who are in the High Risk Area to overcome the challenge of temporarily losing their free range status.
Chief Executive Robert Gooch said: "Our members have coped fantastically with the unprecedented challenge of housing their birds. They have focused on the welfare of their flocks at all times and will be hugely relieved if they are able to let birds out again on 1 March.
"We have lobbied hard for the UK governments to lift the housing order as soon as it is safe to do so to protect our members from losing their free range status.
"But there are those producers in the High Risk Area who will be forced to continue to house birds.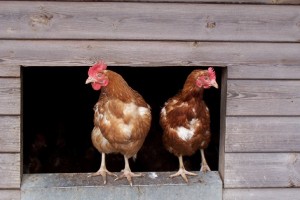 They face the prospect of their eggs being downgraded which we estimate to cost businesses at least 20p per dozen.
"At this stage we are unsure of the exact number of producers that are going to have to continue to house their flocks, but BFREPA is already working with the government, packers, retailers and industry to find solutions for these producers and will continue to do so.
"All producers should follow the new enhanced biosecurity guidelines and start preparing their ranges now for 1 March."
All UK poultry has been housed since 7 December 2016. Lifting the order could be subject to change if there are further outbreaks or veterinary advice changes.
Free range producers have placed additional enrichments in sheds to keep birds entertained, but labour and feed costs in some instances have increased.
The highly-pathogenic H5N8 strain of avian flu has broken out in England and Wales but no free range egg units have contracted the virus.