This year's British Pig & Poultry Fair may not be able to take place physically, but producers can still get all of the latest information and advice in a day of online forums on 12 May. From the poultry meat and egg market outlooks to technical updates, there will be something for everyone. We offer a sneak preview of some of the flagship forums.
The forums are free to attend, to secure your place visit www.pigandpoultry.org.uk 
Poultry meat outlook
It's been a difficult year for the poultry industry, with Covid-19, Brexit and avian influenza all causing market disruption. So what might the emergence from lockdown look like? According to Danny Johnson, commercial director at ABN, there is room for cautious optimism. The challenge in retail has been placing enough birds to meet high demand, but the wholesale market has been a different matter.
"When the UK went into lockdown last year the hospitality sector shut down overnight, with a huge impact on wholesale. Now, the industry is watching to see what happens next. Where will the demand be? Will people eat out again or continue to eat in the home?"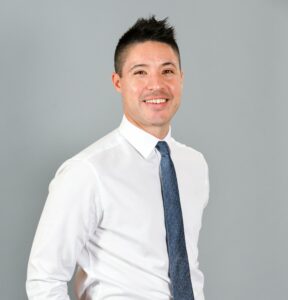 Consumers are increasingly focusing on higher welfare, slower growing birds, and retailers will want to meet those demands, explains Johnson. "But the question is whether people want to pay for it, and whether we can resource it effectively. For example, if we need to produce the same number of birds but at lower stocking rates, that will take more land. And it's difficult to get planning permission, particularly close to processing sites – which is important given the current DEFRA consultation over travelling times."
To meet such demands will require a joined-up and well-resourced approach throughout the supply chain – and a higher price at the end of it, he adds. "In this forum we will be hearing from Sophie Throup at Morrisons and Jonty Hay, who sits on the Red Tractor board for independent producers. I am looking forward to hearing their thoughts on what retailers want and how that will fit into the standards. Ultimately, we all want to know what that change will mean for producers."
Discussions are likely to revolve around sustainability and changing welfare demands, predicts Johnson. "We need to strike a balance in terms of setting targets and what the industry can realistically achieve." New Red Tractor standards might include compulsory windows in poultry sheds and lower stocking rates, while retailers will likely be looking at net zero and replacements for soya in poultry diets.
"A lot of businesses are talking about net zero and imported soya. But there are lots of balances to find the right solution. We really need clarity from retailers and consumers over their priorities; if we try to do everything at once we may end up not succeeding with anything."
Egg outlook
The looming colony cage ban by retailers will create significant disruption in the egg market – but there are also some longer-term trends ahead which producers will have to navigate. Although the ban has been on the cards for the past five years, the industry still isn't ready for it, warns Tom Willings, supply chain director at Stonegate. "Very few retailers have supported the scale of investment required to convert 50% of production and 30% of the retail trade to free-range or barn."
He predicts that free-range will soak up most of the demand, but doubts the sector will be able to react sufficiently quickly due to planning and environmental restrictions. "My expectation is that, in the short-term, prices will go up. But farming is very cyclical and high prices will motivate oversupply in free-range and even barn."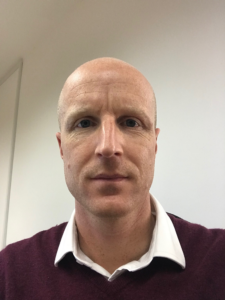 Premium brands will continue to do well, forecasts Willings. "Food is horribly undervalued in the UK and retailers like points of difference to allow for greater margins. Premium versions of staple products in retail is a must."
So what other trends does he foresee ahead? The first is the continuing pull between ethics and economics. "Consumers want to know more and more about how their food is produced – particularly when it comes to animal products. But they have a track record of saying they want one thing but not reflecting those values when it comes to purchase – so how can we meet those expectations?"
Willings foresees a move to lower stocking densities and more outdoor flocks. "I think farms will become more integrated and self-sustaining, growing more of their own raw materials, for example."
Environmental issues are front and centre of every agenda in food right now, he adds. "In the march for net zero, what was incredibly ambitious two years ago is now on an accelerated path to find a point of difference in a congested marketplace." It's not yet clear how that will affect the way in which egg producers operate in future: Intensity and efficiency go hand in hand, and the lowest impact form of production is the more intensive system. "But that's the direct opposite of public sentiment around how we should rear our animals."
A big question at hand is the extent to which people transition away from animal products to plant-based protein. "At some point we are going to find we're in a battle to keep our consumer comfortable eating our products, under great scrutiny of animal welfare and environmental impact."
As a result, Willings predicts a shift in direction of research and development, away from optimising the genetic potential of the birds towards transparency of decision making on-farm. "We are close to the genetic limit of egg production, and I think R&D will be more about demonstrating our duty of care. It's about being open to scrutiny and having good insights and oversights to make responsible decisions in managing livestock and the environment."
The sector also needs to be prepared for some other challenges coming down the track, including a potential ban on beak trimming, slaughter of day-old male chicks, and transport and slaughter of end-of-lay hens. "We only need to look at the EU to see what's coming – there is a strong direction of travel which we cannot ignore."
"Attending the outlook forums at the Online Pig and Poultry Forums gives producers the opportunity to hear about the things that matter to their own business from a variety of representatives from across the supply chain including farmers, packers, retailers and trade bodies," says NFU chief poultry adviser Aimee Mahony. "It's also a great platform to ask questions and understand the panellists' views on different topics including the market and the challenges and opportunities that each sector face. With the forums taking place virtually this year you don't even need to leave the farm to get the latest information!"
What does net zero look like for free-range eggs?
The British Free Range Egg Producers Association will use the Online Pig and Poultry Forums to unveil the findings of an in-depth study examining the sector's sustainability credentials to deliver practical advice for farmers wishing to adopt net zero practices. 
The organisation now represents farmers who look after more than 25 million hens as demand for free-range eggs continues to increase. The rise in bird numbers has drawn increased scrutiny of the sector's contribution to carbon emissions and the role of poultry manure in watercourse pollution. 
BFREPA Chairman James Baxter says: "We have been looking at the environmental credentials of egg production for a long time, including a report on increasing the sustainability of laying hen manure in 2019.   
"There has been a lot of work carried out across the sector, but it is often fragmented. Practical, meaningful information is not always obvious or easily accessible, and that's the barrier we're trying to break down with this piece of work. 
"We're keen to understand where the key sources of emissions exist on farms, and how residual emissions could be offset." 
Consultancy firm Promar International has completed the first of two phases of its research and the project's leader, Heather Webb, will present the findings at the event before producers have the chance to ask questions and react to the work. 
Promar has been working with a multi-tier unit in Wales and a flat-deck system in Devon to capture findings from commercial operations at a variety of scales. 
Its target is to produce a report which shows farmers how to mitigate risk, build resilience, source responsibly and unlock revenue streams. 
"There is a strong focus on greenhouse gas emissions based on the case study farms and industry data," adds Baxter. "We will used this information to create a practical guide and increase knowledge on the tools available to assist members to implement low emission practices."   
Programme for Online Pig & Poultry Forums
Information is correct at the time of publication
Time

Forum Title

Speakers

09:00

Poultry meat outlook
Danny Johnson, ABN (Chair)

Jonty Hay, Hay Farms

Sophie Throup, Morrisons

10:00

Success with the slower growing bird
Patrick Nicholl, Hubbard Breeders

Charles Bourns, NFU Poultry Board

10:45

On-Farm-hatching for welfare and performance 
Jake Davies, Poultry Network (Chair)

Erik Hoeven, Nestborn

14:30

Egg outlook
Aimee Mahony, NFU Poultry Advisor (Chair)

Tom Willings, Stonegate Farmers

Rebecca Tonks, St Ewe Eggs

Mark Williams, British Egg Industry Council

15:30

Importance of water quality on layer performance
Ian Lowry, Crowshall Vets 

16:00

What does Net Zero look like for free range eggs?
James Baxter, BFREPA (Chair)

Heather Webb, Promar