Poultry and eggs played a key role in boosting sales at global commodities business Cargill, which has reported earnings up 80% year-on-year, in its second quarter results.
The business reported its earnings rose to $1.03 billion in the second quarter ending 30 November 2016, compared with $574 million in the same period a year ago. For the half, earnings stood at $1.86 billion, up 57% over last year.
Cargill said its Animal Nutrition & Protein segment was the largest contributor to adjusted operating earnings in the second quarter. In the US, thanksgiving demand boosted whole-bird sales in the turkey business. The egg business continued to see strong sales volume in foodservice. The segment's global poultry group improved on last year's second quarter, led by good results in Asia.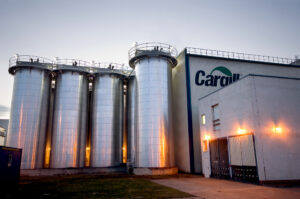 During the quarter, Cargill announced a joint venture with So Good Food, a subsidiary of agri-food company Japfa, to make further-processed poultry products in Indonesia. In addition, Cargill broke ground on a facility in the Philippines with partner Jollibee Foods that will produce dressed and marinated chicken for Jollibee, a large Asian foodservice company. Lastly, it began an expansion of its poultry complex in northeast Thailand, which serves export markets around the world. 
"We are energised by the results across our businesses, which are due to the hard work and commitment of our teams worldwide," said David MacLennan, Cargill's chairman and chief executive officer. "Our increased profitability gives us confidence that we are achieving the broad-based structural improvements we have sought."