Wiltshire-based ventilation, heating and control specialists, Hydor, recently helped solve an air quality problem identified by Falkland Islands' poultry farmer, Allan Steen, coping successfully with some long-distance logistics in the process.
Mr Steen runs Yolks for Folks near Stanley, producing brown table eggs from birds which are managed as free range and kept in a naturally ventilated barn environment.
On calm days, however, the unit had a problem, due to insufficient ventilation in the poultry house which, in turn, resulted in an accumulation of high humidity and poor air quality.
Given his location, Mr Steen began an online search for the right ventilation solution, a process which led him to Dennis Farr from Hydor.
After analysing what was needed, Hydor duly dispatched their fans and control system based on an assessment of room dimensions, stocking density, bird weights and the air movement required.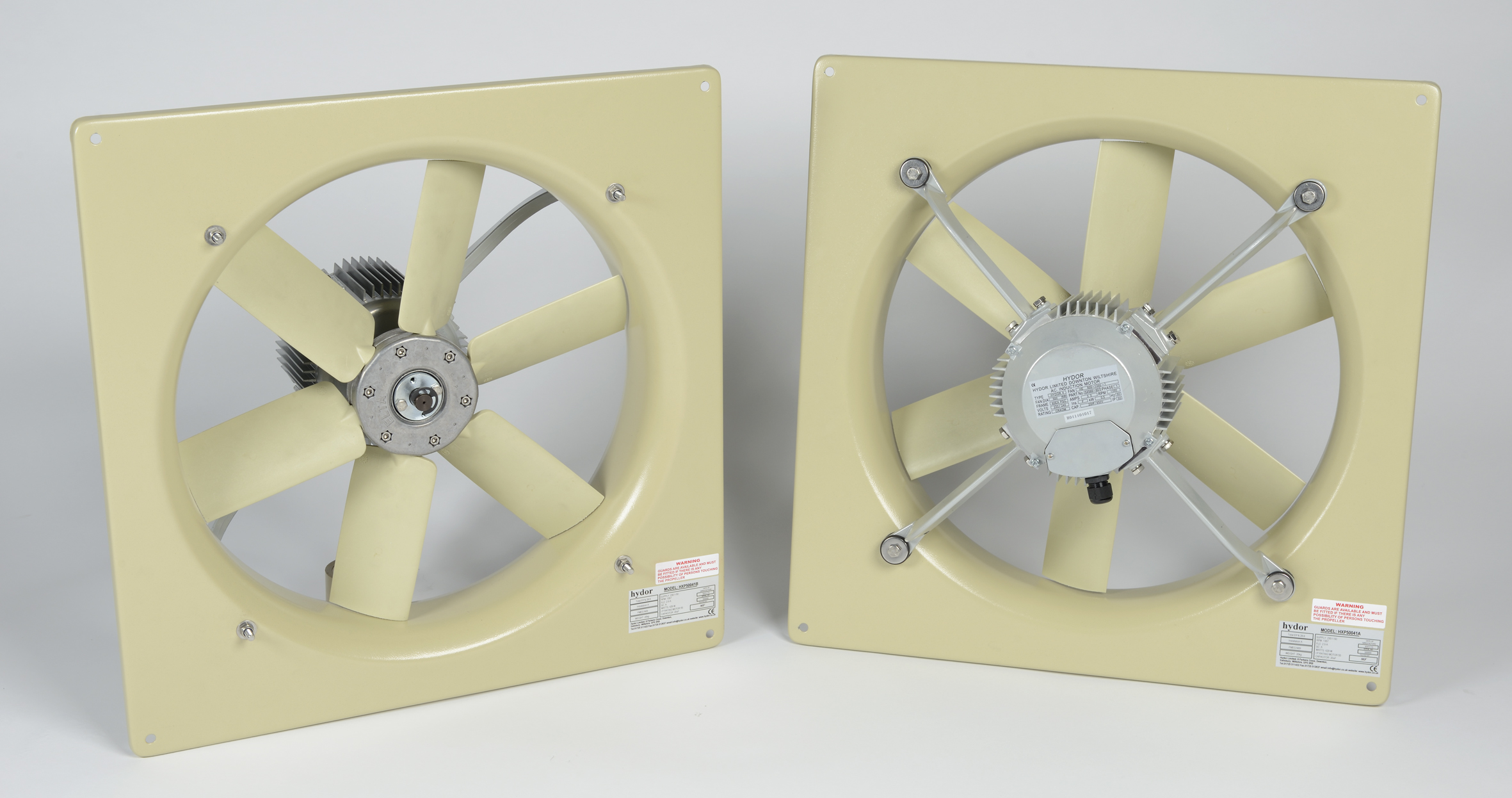 That meant supplying a bespoke control panel and two fans (HXP450mm – pictured) with the panel consisting of two Polar HP58 0-10V Proportional Units; one for monitoring the temperature and the other for monitoring the humidity, all in conjunction with the appropriate sensors.
The equipment was shipped in May 2015 and installed in September by the farmer himself.
"Having worked in the telecom industry, I can appreciate the quality that went into building the custom enclosure and the wiring of the components contained within it," said Mr Steen, reporting that the overall impact on his chickens has produced a dramatic improvement in bird health and their environment.
He also said there is now no irritant in the air, while the smell in the barn, even on hot days, is comfortable for the birds and the farmer.
"The temperature side of the system works very well," he said. "It easily maintains the desired temperature, no matter what the weather outside. I don't have any heating so the system switches off when external temperatures drop or when natural ventilation takes over. Without a doubt the fan system is the best investment that could have been added to the barn."
Mr Steen also applauded the "seamless" logistics involved in purchasing and shipping from the UK all the way to the Falkland Islands.