The main parties' manifestos for the general election on December 12 have a flurry of new announcements on food and farming. Here are the key policies that are likely to affect you and your business
CONSERVATIVE PARTY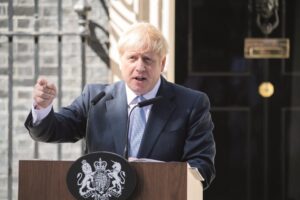 The Conservative Party manifesto says after Brexit it will "free our farmers from the bureaucratic Common Agricultural Policy" and move to a system based on 'public money for public goods'. It also says it will "encourage the public sector to 'Buy British' to support farmers".
In response to concern about lack of farm labour, the Conservatives say they will increase the annual quota for the Seasonal Agricultural Workers Scheme from 2,500 to 10,000. However, the manifesto also vows to introduce an Australian style points-based system to control immigration, which has raised concerns that only higher skilled immigrants will be permitted, ignoring many poultry business's concerns about how to source permanent, rather than seasonal staff.
Trade & tax
The Conservatives say they will pass the Brexit withdrawal bill by the end of January. After this, the Tories say their goals for British trade are as follows: "We aim to have 80% of UK trade covered by free trade agreements within the next three years, starting with the USA, Australia, New Zealand and Japan. These will be negotiated in parallel with our EU deal." In all trade negotiations, the Conservatives have pledged to "not compromise on our high environmental protection, animal welfare and food standards" – which may be comforting to those concerned about chlorinated US chicken. On tax, the Tories say they will not raise the rate of income tax, VAT or National Insurance.
The environment
The Conservatives say they will reach net zero carbon emissions by 2050 (as written into law in the last parliament) with investment in clean energy solutions and green infrastructure, with a £640 million new Nature for Climate fund. It plans to plant an additional 75,000 acres of trees a year by the end of the next parliament, as well as restoring peatland. The Tory manifesto also says it will set up a new Office For Environmental Protection and introduce legal targets, including for air quality
LABOUR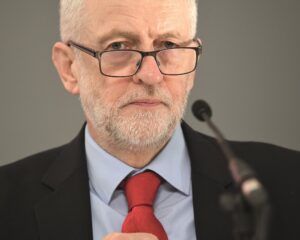 Labour will introduce "A Right to Food" and has promised to end the need for food banks within three years. "We will ensure everyone has access to healthy, nutritious, sustainably produced food. We will establish a National Food Commission and review the Allotments Act. We will make food security a reason to intervene in the economy and work with local councils to minimise food waste."
Agriculture
It says it will put farmers, fishers, food producers and workers at the heart of plans for delivering healthy food locally. "We will support local food networks, expand access to farm holdings and ensure rights of union representation for all food and agricultural workers. We will re-establish an Agricultural Wages Board in England so every part of the UK is covered," the manifesto says.
A Labour government says it would aim to achieve net zero-carbon food production in Britain by 2040, a target backed by the NFU. On agriculture, the Labour manifesto says it will maintain agricultural and rural structural funds but re-purpose them to support environmental land management and sustainable methods of food production. "We will invest in more county farms to replace those lost and will work with agricultural organisations to increase access into farming for new entrants." Animal welfare Labour has published a specific animal welfare manifesto which reiterates commitments to prohibit foxhunting and end the cull of badgers.
Animal welfare
In England, Labour would introduce an animal welfare commissioner, prohibit the sale of snares and glue traps. Workers' rights Labour says it will take decisive action to regulate the labour market to stop the undercutting of wages and conditions, and the exploitation of all workers including migrant workers.
Labour says it will ensure all workers have "full and equal rights from day one", with a Real Living Wage for all of at least £10 per hour for all workers. It also says it will end zero-hours contracts and strengthen trade union rights.
Countryside
Labour says it will embark on an ambitious programme of tree planting, with both forestry and native woodland species. It will fully fund the Environment Agency and other frontline environment agencies and improve upstream river management.
LIBERAL DEMOCRATS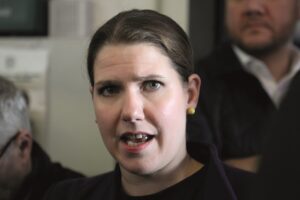 The Lib Dem manifesto sets out a wide array of policies relating to food and farming. It says it will increase Defra's budget and will make sure immigration policy is flexible enough to ensure the food and farming sectors will have access to the labour they need. 
Food and farming
The Lib Dems say they would reduce basic agricultural support payments to larger recipients and redeploy the savings to support the public goods that come from effective land management, including restoring nature and protecting the countryside, preventing flooding and combating climate change through measures to increase soil carbon and expand native woodland. The Lib Dems would introduce a National Food Strategy, including the use of public procurement policy, to promote the production and consumption of healthy, sustainable and affordable food and cut down on food waste. The party would also support producers by broadening the remit of the Groceries Code Adjudicator and supporting them with access to markets.
Environment
The Lib Dems say they will deliver a 10-year emergency programme to cut greenhouse gas emissions substantially and phase out emissions from the remaining hard-to-treat sectors by 2045 at the latest.
The Lib Dems will require all companies registered in the UK and listed on UK stock exchanges to set targets consistent with the Paris Agreement on climate change and to report on their implementation. They also say they will support investment and innovation in zero-carbon technologies by creating a new Green Investment Bank and increasing funding for Innovate UK.
SCOTTISH NATIONAL PARTY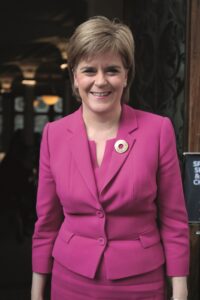 As the third biggest party in Westminster, the SNP would have a big role to play in a hung parliament, and leader Nicola Sturgeon has said she would help Labour form a government in exchange for a second referendum on Scottish independence.
Agriculture policies
Many policies are based round negotiating more devolved powers to the Scottish parliament. The SNP says it wants to stop Brexit, but if it cannot do this, and if it was granted and won a second referendum on Scottish independence, it would aim to re-join the EU as an independent country. The SNP wants to stay in the European Single Market and it says if the UK decides to leave, Scotland should remain a member. Farming has been an issue devolved to Scotland since 1999.
"There must be no question of Westminster taking back powers that are already devolved following Brexit," the SNP says. "Powers over rural policy still reserved should also be transferred, and additional powers required to enable us to support our rural economy more fully – for example, on immigration – should also be devolved."
Migrant workers
The SNP wants to guarantee EU nationals' right to remain in the UK in order to safeguard the food and drink sector.
BREXIT PARTY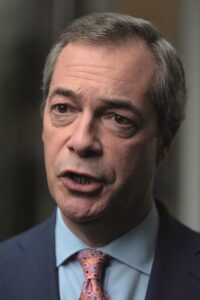 The Brexit Party is the UK's newest political party. Having only been formed in January 2019, it won over 30% of the share of the 2019 European Elections vote in the UK. Led by Nigel Farage, it is now hoping to win its first seats in Westminster and says it wants a "political revolution".
In its contract (it says it is not a manifesto) the Brexit Party wants to cancel HS2, save 50% of the foreign aid budget and save another £13bn a year in payments to the EU. The contract contains no details specifically relating to agriculture, although Farage has said he would be happy for the UK to import US chlorinated chicken in order to provide "consumer choice".
GREEN PARTY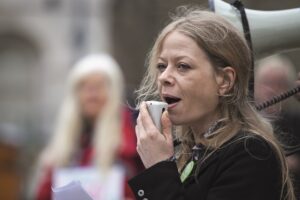 All major parties promise strong action on the climate, but the Greens are the most radical by far.
In the countryside, the Green Party wants to focus on reforestation, rewilding and regenerative farming. It wants the UK to be net zero on carbon emissions by 2030. The Greens' manifesto makes the case for "a 10-year transition to agroecological farming" which will include the transfer of subsidies to farming methods and food systems that create jobs and restore ecosystem health. It says it will "advance food sovereignty", by localising food systems and putting control over the resources to produce, distribute and access food in the hands of
communities and workers across the food system.
It says its Green New Deal for food, farming and forestry will work with farmers to refocus farm subsidies to help farmers transition to more sustainable, diverse and environmentally friendly forms of land use, including organic farming, agroforestry and mixed farming, and away from intensive livestock farming.