Several fast food chains in the US have announced plans to only buy chicken raised without antibiotics.
Burger King and Tim Hortons announced this week they will make the switch because of concerns about the overuse of antibiotics that are "critically important" to human medicine. 
Concern has been growing that the overuse of antibiotics is contributing to rising numbers of life-threatening human infections from antibiotic-resistant bacteria dubbed "superbugs." The US Centers for Disease Control and Prevention estimates that at least two million people in the United States are infected with drug-resistant bacteria each year and 23,000 die as a result.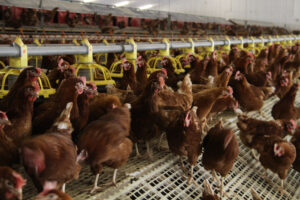 The change is coming to US stores in 2017 and in Canada in 2018, according to Restaurant Brands International, the owner of both chains. McDonald's has already removed all antibiotics important to human medicine from its US chicken supply. Wendy's said it would phase them out by 2017. Chick-fil-A is switching to chicken raised without any antibiotics by the end of 2019.
Only Yum Brands' KFC stands out as the last major chicken chain to not announce a change.