The award-winning egg packer tells Poultry Business about its investment plans for the coming year and why its owner Morrisons will soon be 100% free-range on eggs
Chippindale Foods was named egg packer of the year at the 2019 National Egg & Poultry Awards. It's just one of the many highlights of the past year for the Yorkshire based egg packer, which was bought out by Morrisons in 2018.
Now, with an eye to the future, the business is investing heavily in increasing capacity at its Flaxby packing plant, near Harrogate, North Yorkshire.
Morrisons acquisition
Richard Pearson is Head of Agriculture at Chippindale Foods. He says the focus of the business has shifted since Morrisons acquired it in February 2018, when it went from serving four major customers to just one, and the benefits can be felt right along the supply chain.
Chippindale Foods had been a supplier of Morrisons for many years before the acquisition. Unlike the UK's other major grocery retailers, the Bradford-based business has a policy of having an integrated supply chain where possible, and it owns its own abattoirs, flower supplier, bakeries and manufacturing sites, and has become this UK's biggest food manufacturing business. 
Pearson says: "This model is all about giving our customers what they want at the very best prices. Morrisons acquisition of Chippindale has allowed the business to invest in egg prices. It's about making sure our customers get access to brands, speciality eggs and regional eggs at good prices."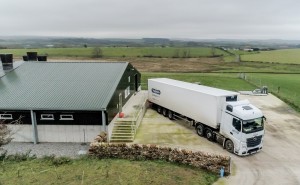 Since it came under the Morrisons umbrella, Pearson says Chippindale has become a lot more responsive to retail trends. "Rob Hofmann, the egg buyer from Morrisons, is here once a week so we are incredibly close and that has meant we can be much more focussed on what the customer wants. Because we're working so closely with Rob he can tell us what's happening in store, and we can react quicker and meet that demand."
The integrated supply line is also good for producers because they have got a secure home, Pearson says. 
Retail trends
This has led to some innovative ideas, such as selling local loose eggs in Morrisons' market street aisle, where consumers can pick and mix. "Buying local is one of the most important things to Morrisons customers. And loose eggs is now one of our biggest sellers," says Pearson.
"It's gone from nothing to hundreds of thousands of eggs per week from local producers across the country. It works really well with certain demographics, so in my home store it is a more rural demographic and higher age than an inner-city site, and it has been successful with customers who like to pick their own eggs. And you can see them in there taking a long time, really choosing, and then choosing another one. It's easy to stock because there are people in there all the time refreshing vegetable boxes, so it is very simple to do the same thing with the eggs."
Chippindale has also supplied speciality eggs into Morrisons, such as a four pack of double yolk eggs launched last Easter and to be brought back this year. Its organic egg sales have also doubled over the last year, with customers trading up. Another example of innovation is the launch of Morrisons' bee-friendly eggs, where producers have planted over 50 acres of bumblebee strips on their farms in the past year.
"We want to offer our customers something different. Something special. The danger with eggs is that it's seen as a commodity and there is downward pressure on price," says Pearson. "We are looking to add value with speciality lines of eggs that will return to producers and add value on their own sites."
Investment
The next big project for Chippindale Foods' is a major programme of investment and expansion at the Flaxby packing plant. Pearson does not want to disclose how much is being invested, but it will significantly increase capacity to ensure that Morrisons has excellent levels of availability for its customers.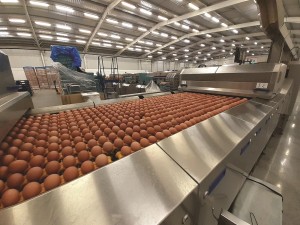 To expand operations in the area and to expand cost effectively at the site the business has recently invested in robot packers. "Labour in the region is a more challenging issue now," says Pearson. "Harrogate has got 1% unemployment and there is limited availability in the area. However, we are at the same time increasing the number of skilled jobs at our site, rather than just manual labour."
And there is a planning consent in for approval and planning to expand the site quite considerably in 2020. "There are some big plans in place to invest in the site, to futureproof us for Morrisons' demands," adds Pearson. "Morrisons owns this site and they want to put as much of their own egg through this site as possible and have the ability to service future demand. For example, we are investing in new grading capacity to provide resilience as an increasing amount of eggs comes through our Chippindale site."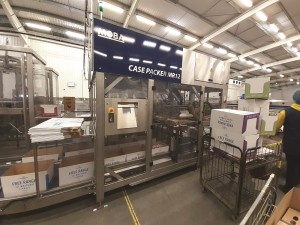 Morrisons' manufacturing model is once retail demand is met, they will branch out and look to supply the wholesale sector or the foodservice industry and to fully utilise the whole crop from producers. "That's what we do on other sites whether it is abattoirs, fish sites, the bakeries," explains Pearson. "That is the model we will be using as well."
Increased production
The growth in capacity at Flaxby means Chippindale is seeking more producers. "Initially we would like to have all production within 75 miles of the site," says Pearson.  "Traditionally we have been very strong in Yorkshire, but now we have several producers in Cumbria, Durham, Northumberland. We are taking on some new ones in Lancashire and as a business we will look to expand further south into Lincolnshire, Leicestershire, Nottinghamshire, that meets the required criteria."
And he points out that the market isn't helped by an egg surplus as this can have an effect on spot market prices for producers. "We can sell more large eggs than hens naturally lay. So we want to find ways of being both more self sufficient and efficient with the use of eggs that the whole flock lays. This will give our producers more stability and better prices, and a better return for us. It is better for the industry as a whole."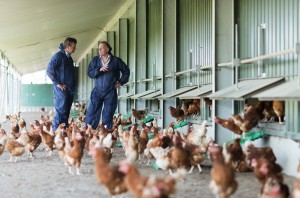 Morrisons has a vertically integrated model and Pearson says Chippindale is always looking at how it can link by-products from one process to feed another – whether internally or working with partners. For example seconds from the grading process are processed by a partner into liquid egg is transported to Morrisons Farmer's Boy site in Bradford – where it is made into quiche, and also used in Morrisons cafes – in scrambled eggs. "It's about how to take the whole crop from the farmer and make use of the whole amount."
Free range eggs
Morrisons has committed to selling only 100% free-range and organic, well before the cage-free deadline of 2025. In fact, Pearson says it will have met the deadline by mid February.  It will be the first major supermarket to end the sale of caged eggs. 
Pearson says: "It's about hen welfare. That's why we've done it. Improving animal welfare is important to customers so it's important to us. Many customers couldn't stomach the idea of chickens being cooped-up in cramped cages. We want to be the first choice for customers looking to buy free range eggs only."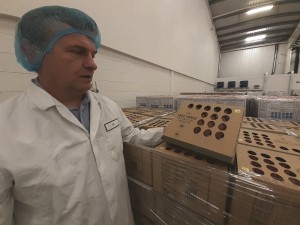 Morrisons, alongside other supermarkets, originally committed to move away from caged eggs by 2025. However, the company has been able to make the move five years early and moved directly to free range by more than doubling the number of farmers they work with in the past three years. 
Being an integrated supplier means Chippindale has to ensure all our production and welfare standards are at the highest commercially viable level. "We are doing a lot of work to enhance the lives of our free range birds. The commitment will mean all eggs will come from hens that have outdoor access for at least eight hours each day. We need to protect the free-range brand and make sure the birds are given every opportunity to range; that's why we are moving towards a minimum of 20% woodland in all our ranges to encourage the birds outside. We're also looking at ways to improve enrichment in sheds with nest boxes with wider perches and spaces for scratching and dust bathing."
"We pay good prices to attract the best free range producers. So producers can be confident about investing in the best kit as there is no risk of jumping from Barn to Free Range. It's all about stability." Pearson says. 
Elsewhere, on ethics and the environment, the company has removed plastic packaging from its full range of own brand and branded eggs in October 2019 – which has removed 300 tonnes of plastic a year. 
Producer group
Chippindale has a producer group and like the wider business, it too has expanded over the past year, growing to representing farms with over 1.5 million free-range hens, an increase of 50% in just 12 months.  
This has been achieved through three pillars of growth – growing organically with its existing producers, taking on new green field sites, and bringing on producers who served their contractual obligations with other packers and are free to join Chippindale.
"They are a really good bunch," says Pearson. "We have really productive meetings here, we have a whatsapp group where they all share knowledge. We undertook bumblebee planting this year and they all took great delight in sharing their pictures of bumblebees and strips, trying to compete against each other. At the same time they will ask questions, and what's great is they are all willing to share and pool resources and knowledge."
He says the producers that supply Chippindale can have a large degree of confidence that their egg packer is investing in the future of the business.
But there are challenges too. Pearson says. "We need to keep getting better, we cannot afford to stand still," he says. "So, the objective for us as an agriculture team is to develop the quality and standards on farm, making sure we keep improving.''