Andrea Leadsom has told the National Farmers' Union annual conference in Birmingham that after the UK leaves the European Union, all imported foods should be produced to British standards.
There have been fears since the Brexit vote last June that any future trade deals may involve importing food produced to lower standards, thereby putting British farmers at a competitive disadvantage. In the US, chicken is routinely washed in chlorinated water post-slaughter, a technique not permitted in Europe.
Answering questions following a speech to the National Farmers Union (NFU) conference in Birmingham, Leadsom said: "In terms of the free trade agreement and particularly the reference to the Atlantic and the Red Tractor – I'm a huge fan of the Red Tractor, and there's absolutely nothing that's going to knock that into a ditch as far as I'm concerned.
"And of course food standards are key, I already mentioned in my speech we have a manifesto commitment on animal welfare standards in international free trade agreements.
"We will remain committed to ensuring a level playing field to our high standards," Leadsom told the conference on Tuesday.
Speaking in a later session, Allie Renison, head of Europe and trade policy at the Institute of Directors argued government must start acting now to ensure the farming industry is equipped to profit from whatever trade deals are in place when the UK finally exits the European Union.
Without predicting whether there will be complete free trade access, trade with tariffs or trade liberalisation, Renison told NFU Conference delegates there was likely to be a phased implementation of any deal post-Brexit.
Echoing Secretary of State Andrea Leadsom's earlier comment, she said: "We want tariff-free and frictionless cross-border trade with Europe. So, with zero tariffs and zero non-tariff barriers as our starting point, we are striving for the best possible access for our farmers and food exporters."
Trade policy, she said, had a serious impact – sometimes for good, sometimes for worse – on agriculture.
"The Prime Minister has said that once a deal is reached, we will have a phased implementation process. But the whole divorce process might stretch on. What happens if we reach the two year mark: are you going to be able to extend it or not? Moving back to World Trade Organisations and 'most favoured nation rules' between the UK and EU are highly undesirable," Renison said.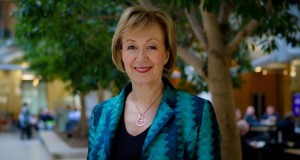 "It is not just a question of tariffs as to why that is undesirable. There is a big incentive that, once Article 50 is triggered, to make sure we get it right on content rather than [just]focusing on doing it at lightning speed. It has to be a balance of those two priorities."