National Egg and Poultry Awards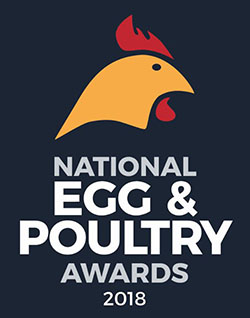 A new awards scheme for 2018, backed by the British Poultry Council (BPC) and the British Egg Industry Council (BEIC), will honour and reflect achievement, excellence and best practice in the sector, while also promoting the egg and poultry industry as a career choice and providing a networking opportunity for the sector.
The event will comprise a three-course gala dinner with pre-dinner drinks and table wine. There will be a full awards presentation with a celebrity host, to be announced.